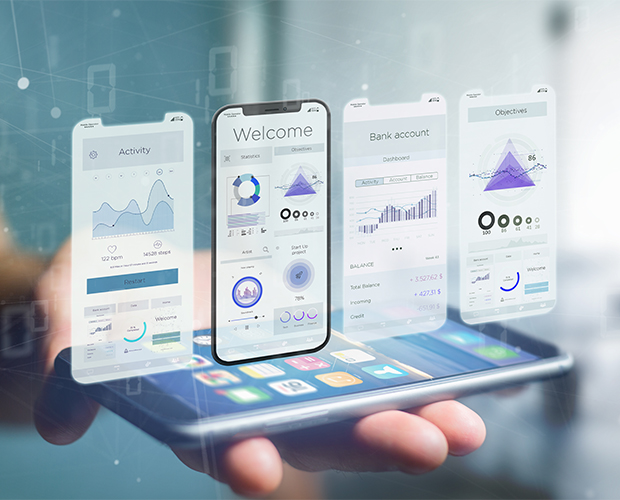 Experience Speed, Precision and Superlative Quality with ESSGEEKS
ESSGEEKS seamlessly integrates into your business model, whether you are striving to curate a new application or simply need amplification of an existing solution. We at ESSGEEKS, provide mobile app development services that not only maximize sales but also offer a unique experience to your customers.
From minimal design sprints to agile mobile app development, ESSGEEKS's software developers have the expertise to build the platform that gives you the best shot at success.
Our secret? We blend our years of extensive experience in the domain with creative art to deliver excellent user experiences.
When to Choose a Mobile App Development Service?
Modernization
When you need to introduce an app and refactor your existing code to blank-slate mobile app development.
Time to Market
When you need new methodologies to accelerate the time-to-market of your app.
Extensibility

When you need to expand the functionality of your existing mobile app and deliver cutting-edge mobile experiences.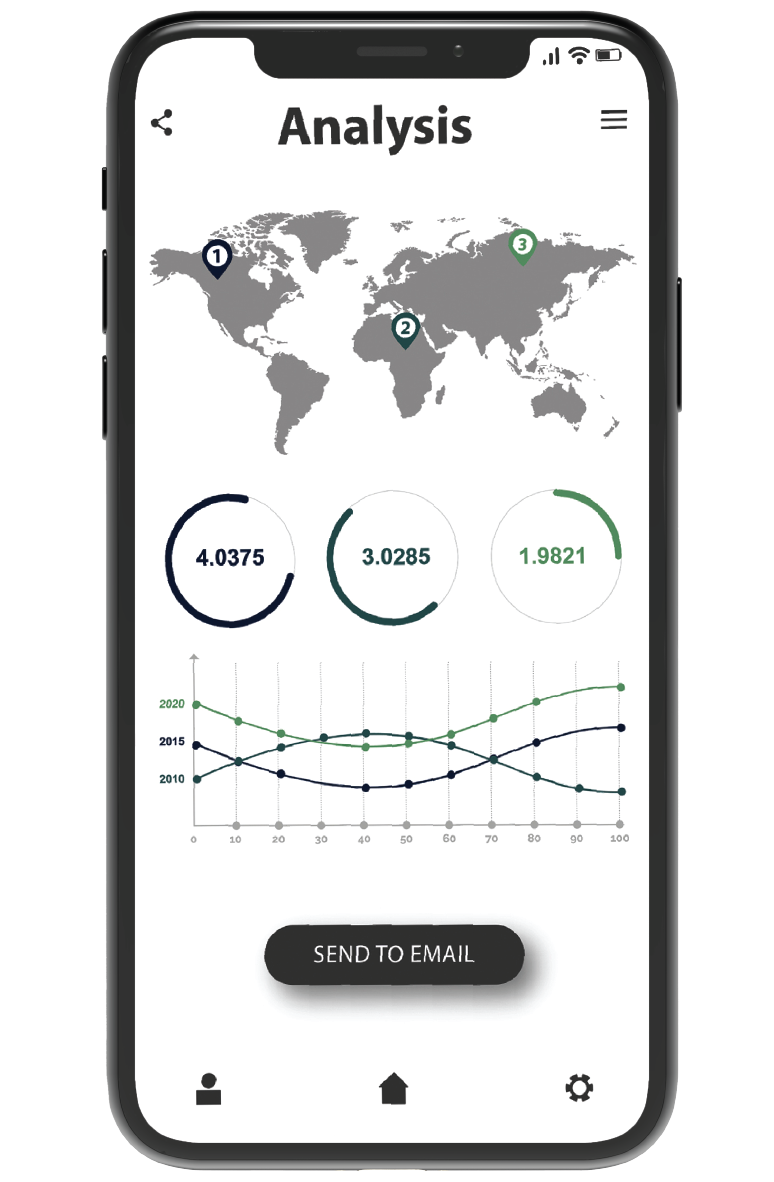 Brand Management
When your focus is brand management via an intuitive and interactive mobile app.
Improve User Experience
When you need to increase user retention, boost existing activity and attract new users.
Enabling Sales and Service Personnel
When you need to use location services, camera and microphone for better engagement of your staff who are always on the go.
Powerful, Appealing and Cutting-edge Mobile App Solutions
User-Centered Mobile Apps
We, at ESSGEEKS, aim to provide scalable and robust mobile app solutions that revolve around how customers' would experience it and not the other way around.
UI/UX that is Trending
From mapping and geolocation, seamless payments to multilingual features, we leverage only the best to make your mobile app appealing, easy-to-use and trending in the competitive market.
Quality Assurance

Our team performs rigorous quality control testing at every level, ensuring everything is running smoothly from stem to stern.

Data Backup
We carefully maintain backups for data generated to deal with contingencies in the best possible manner.
Security is Our Top Priority
We have stringent measures in place at every level, with strict adherence to security and confidentiality guidelines, ensuring your data is safe and secure at all times.
Ongoing Support
Whether your mobile app requires maintenance or you're experiencing a technical issue like downtime, we provide 24X7 unwavering customer support.
Technologies Used to
Transform Your Mobile Application
Programming Languages
Platforms Used
CLOUD COMPUTING
Our mobile app experts have prowess and commendable experience in the most popular programming languages, including Java, Kotlin, C, C++, React Native and Python which allows us to match your business requirements.
We offer native, hybrid and cross-platform mobile app development by leveraging platforms like Cordova, Xamarin, Android Studio, React Native etc. Our app developers help you decide on the platform to target based on your business roadmap.
We incorporate solutions like Microsoft Azure and AWS to make your mobile app flexible, connected and ensure 100% uptime.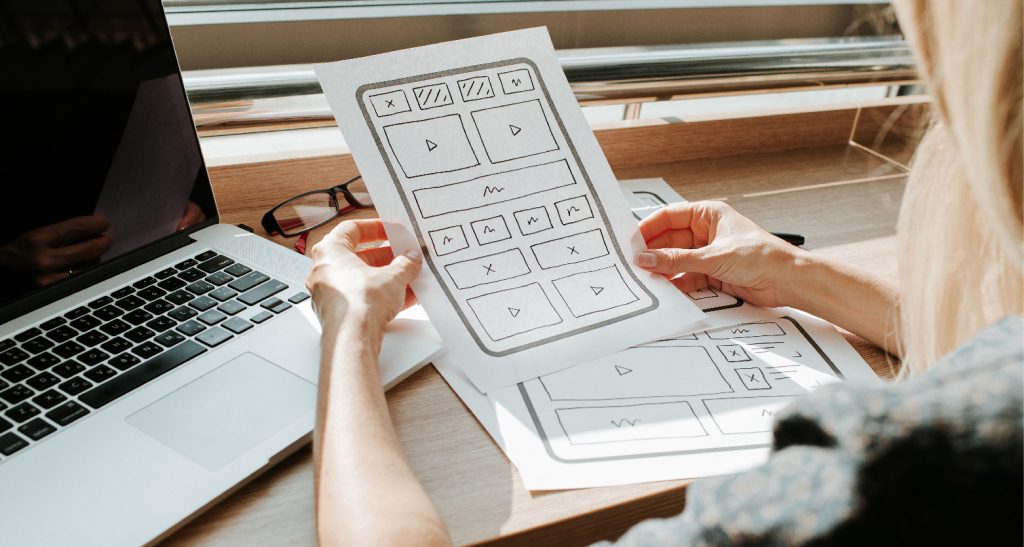 Mobile App Development Strategies We Swear By
Native
Our native development toolkit is ideal for targeted platforms like iOS, Android or Windows. ESSGEEKS team has exceptional experience in curating platform-native mobile applications that need to interact with the phone or digital device hardware. For instance, if you need an application that can seamlessly interact with your device's hardware, work offline and have a recognizable look and feel, native app is the way to go.
Hybrid
When businesses are looking for a mobile application solution that is compatible with both mobile and the web, we recommend the hybrid app strategy. This includes both, the functionality of a mobile and web app. Backed by an army of app developers who have prowess in hybrid app modeling, we provide end-to-end development solutions from prototyping, UI/UX designing development to deployment.
Cross-Platform
We at ESSGEEKS, prefer a "build once deploy anywhere" approach for mobile applications. This approach allows us to develop mobile apps with a single technology stack. The best part? The finished product can be deployed to any platform ranging from iOS, Android to Windows mobile. With ESSGEEKS, you get 360-degree app development services ranging from initial consultation, planning to final app development. So if you want an application that is not only intuitive and engaging but also works independently on a smartphone, tablet, or laptop, we've got you covered!
Which Strategy to Choose?
If you want your mobile app to run on multiple platforms or have no device or feature dependency, a cross-platform mobile app is the way to go. However, if your mobile application demands several technology stacks, you must go for a cross-platform or hybrid solution, depending upon your business requirements. On the other hand, if your application runs or often requires offline usage, a native app is the ideal choice.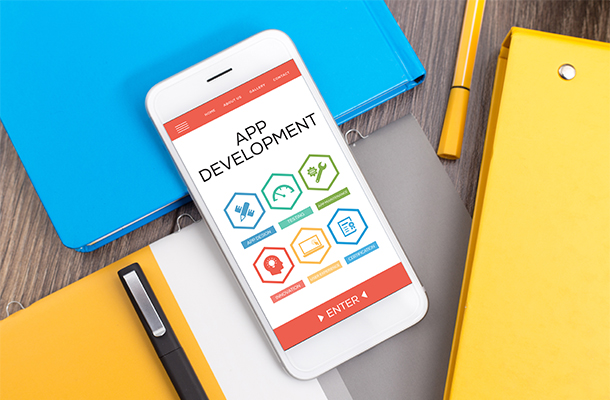 Mobile App Development
that Adds Value to Your Digital Journey
Let's develop a customer-centered mobile app together
Get in touch with us TODAY!